THE STORY
Eb falls head over heels in love with Betty Jo Bradley.

Mr. Douglas explains to Eb how to ask her out, how to act on a date, teaches him how to dance, and when the time comes for the big date, even buys Eb some roses to give to his girl.

Unfortunately for Eb, he doesn't get to go out with the lovely Betty Jo, she turns out to be allergic to the roses.
THE PICTURES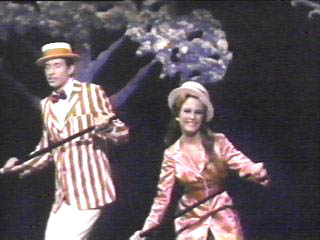 Eb and Betty Jo dance together in a dream sequence



TRIVIA
In this version of the story, Oliver and Lisa met aboard a cruise ship and their first date was at The Lichtenstein Luau

The Hooterville High School's softball team is named The Hooterville Hawks