THE STORY
Lisa threatens to leave if Oliver doesn't finally fix up the house.

Oliver hires an architect and contractor, plans are drawn up and it looks as if Green Acres is finally going to be turned into a real farm house. Oops, surprise, there's trouble in store.

First none of the contractors will cross Alf and Ralph's picket line, particularly not Ralph's Uncle Eli, the contractor's foreman. After resolving that issue all seems well, that is until Mr. Haney gets an injunction preventing any construction on the house. It turns out that Green Acres is a historical landmark. It was the birthplace of Rutheford B. Skrug, the first Governor of the state that Hooterville is located in.
THE PICTURES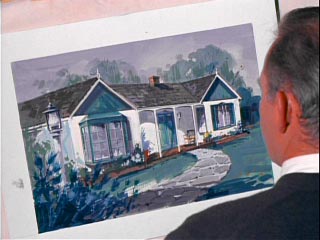 What Green Acres might have looked like if not for typical Hooterville surprises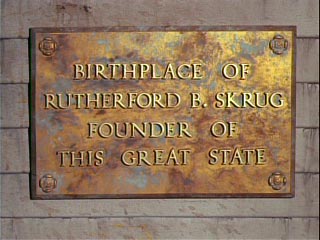 It turns out that the Douglas's house is a historical landmark



TRIVIA
Ralphs Uncle Eli is also Mr. Haney's cousin

The state which Hooterville was located in was named after Rutheford B. Skrug, the state's first Governor (the name was changed shortly after he became President)

Lisa's infamous hot cakes are made with Hal's Hotcake Flour