THE STORY
Lisa tries to make homemade bread for Oliver, and of course, it's a disaster. So Oliver suggests that it's time she learned how to cook.

She goes to Hooterville High to sign up for a "Domestic Sinus" (Domestic Science) course, but unfortunately they require her to take a full semester of courses, including Algebra, Chemistry, English Literature, Ancient History, and Lunch.

Lisa's education becomes more and more of a nuisance for Oliver as he first has to drive her to school everyday, then he gets put in charge of the car pool, and then he constantly gets called into the principals office as Lisa keeps disrupting her classes by talking about marriage, blowing up chemistry labs, or giving her version of Hungarian history.

The last straw occurs when during her Driver's Education class, she crashes into the girl's shower room. Lisa gets expelled, and Oliver realizes he's going to have to live with Hotcakes for the rest of his life.
THE PICTURES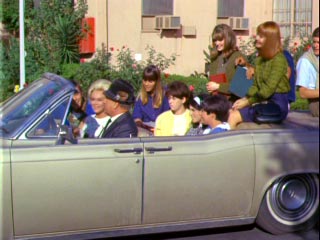 Oliver gets volunteered to carpool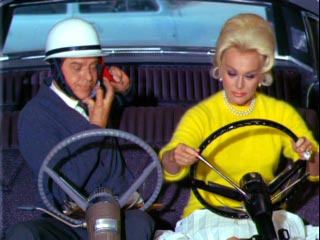 Lisa briefly takes a Driver's Training course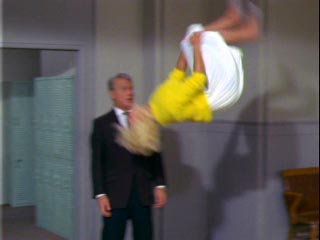 Lisa did succeed at one school endeavor...cheerleading.



TRIVIA
Lisa's father graduated from UCB (The University of California - Budhapest)