THE STORY
After a soil test indicates that Hooterville land is ideal for planting rutabagas, Oliver suggests the town try to create a market demand for this variety of turnip.

As usual, the town goes overboard. Mr. Trendle calls USC to play against the Hooterville Rockets in the Rutabaga Bowl. Mr. Ziffel calls CBS to film the Rutabaga Bowl Parade. Sam Drucker tries to book ten minutes of time on The Ed Sullivan Show. Newt Kiley even gets Sophia Loren to agree to be the Rutabaga Queen. The last straw for Oliver is when Mr. Haney sends Lisa up in a hot air balloon, to cross the country dropping Hooterville rutabagas.

The show ends when Lisa is (barely) returned to safety after almost being shot down by fighter command for "bombing" Denver.
THE PICTURES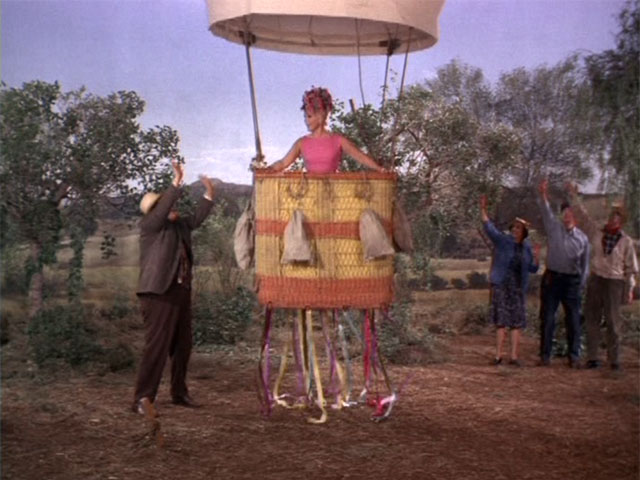 Mr. Haney instructs Lisa on her mission.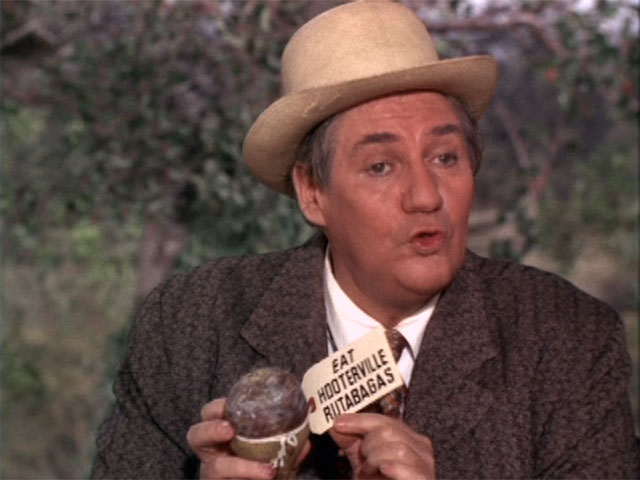 Lisa prepares to drop Hooterville rutabagas across the country.



TRIVIA
Oliver has an aunt named Nutty Lulu

Prior to Mr. Douglas, Crazy Carmichael was the only other farmer clever enough to have ever tested the Hooterville soil to find out what it was good for growing.