THE STORY
Lisa is fed up with the small bedroom in which they have placed their huge bed. Either the bedroom is enlarged, or else.

Oliver calls Alf and Ralph Monroe, Hooterville's local carpenters. They come to do "an estimate," and while Oliver is away, Lisa approves their decision to push out the walls so that they can see what the room will eventually look like. During this "one week" project, Buford Wilkins, the building inspector/cousin of Mr. Haney, informs Oliver that he is denying them a building permit as the Monroes are only licensed to build chicken coops.

The show ends with the Douglas' driving into town on their tractor (Oliver loaned the car to Eb to take out Ophelia, Buford Wilkins' daughter) to straighten out the mess with Sam Drucker.
THE PICTURES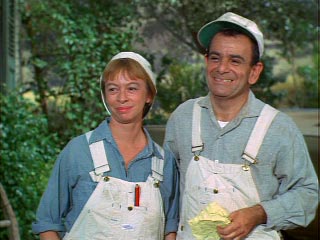 The Monroe "Brothers," Alf and Ralph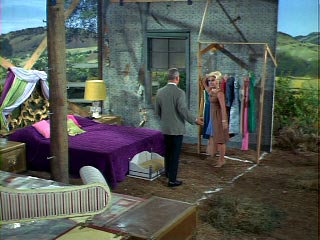 Lisa shows Oliver how the new bedroom will look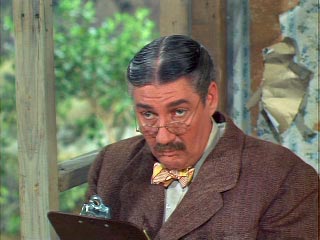 Mr. Haney's cousin, Buford Wilkins, Building Inspector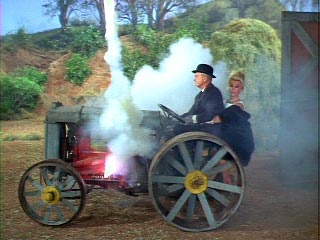 Driving the tractor into town



TRIVIA
Mr. Haney and the Monroe Brothers share the same party line

The Monroe Brother's hold a "J-2 Contracting License," this qualifies them to build chicken coops, and rehang doors.