THE STORY
It's time for the Annual Carpenter's Ball, and Oliver doesn't want to go. Neither does Mr. Kimball, because Ralph has her eyes set on him for the date!

Lisa concocts a plan to get Mr. Kimball to ask Ralph to the dance, so Lisa asks Mr. Kimball to be HER date! Rumors start flying around the valley, and Mr. Kimball gets fired!

In the end, all ends well, Oliver, Lisa, Mr. Kimball, and Ralph all end up going to the Carpenter's Ball on a double date. Despite his original protests, Oliver seems to have enjoyed himself...he wins third prize in the beauty contest, but breaks his thumb in the nail driving contest.
THE PICTURES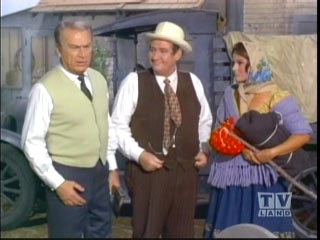 Haney tries to sell Mr. Douglas a date to the ball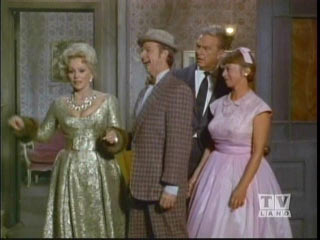 An awkward double date



TRIVIA
The Carpenter's Ball tickets sell for $.50 each...this includes a steak and lobster dinner, with champagne, two dance bands, and $500.00 in door prizes.